Medical Armour textiles are powered by Thermaissance Smart Textiles that have been clinically shown to reduce the bacterial, viral and fungal load on fabrics and protect the fabrics from harmful germs. These fabrics have been tested against Staphylococcus, Klebsiella, E-coli, MRSA, VRE, CRE, M.tb, Mold, Yeast, Aspergillus, Mucor Racemous, Human Coronavirus 229E, etc. All the tests have been performed by third-party ISO 17025 Certified Labs as per WHO's requirements
Provides Superior Comfort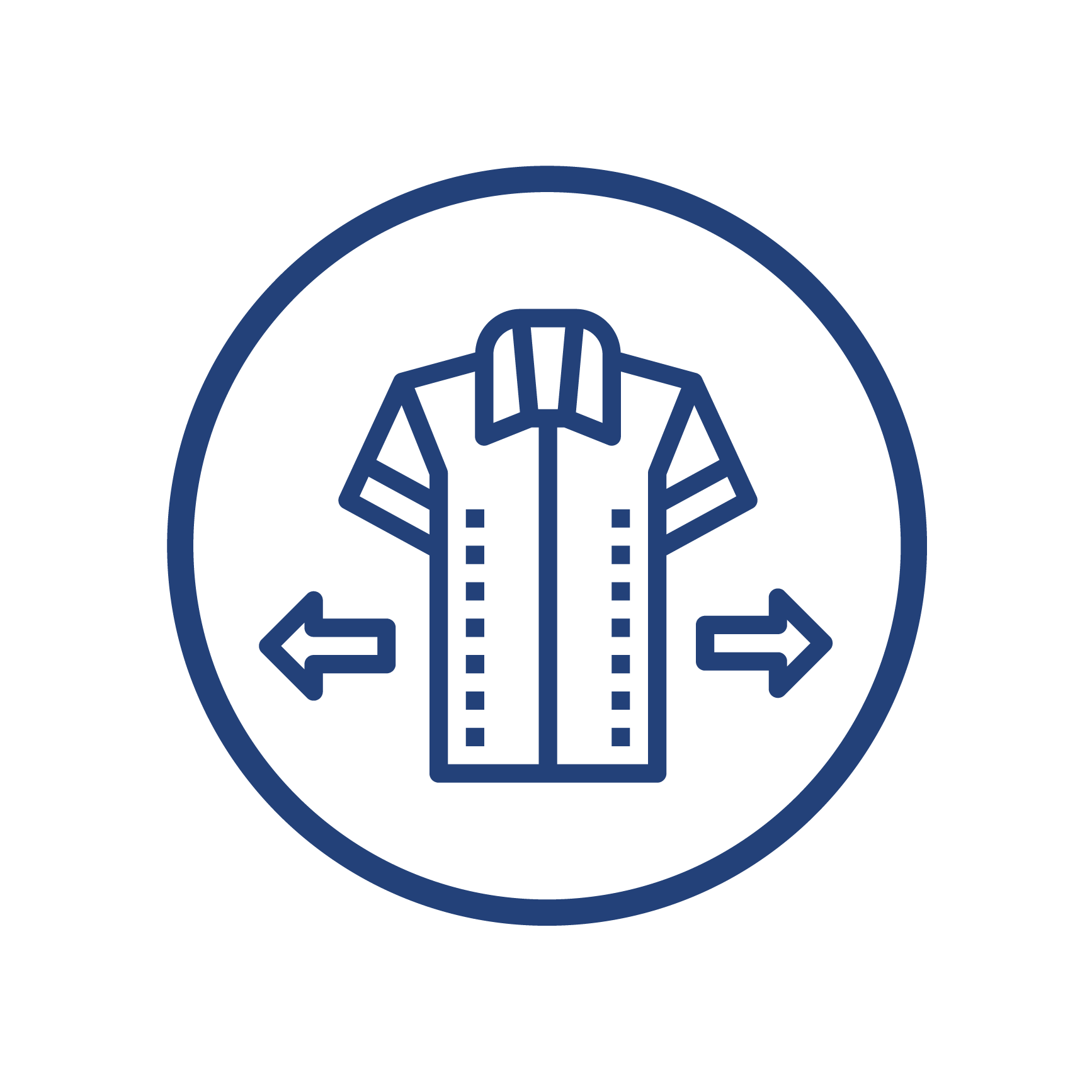 Our Smart Apparels are extremely breathable and comfortable for use. The moisture wicking range provide 66% better and faster sweat drying compared to one of the popular scrubs in the US. The breathability of these fabrics are also 4.5times more compared to regular polyester.
Thermaissance fabrics are pH neutral, have 50+ UPF rating and do not contain any harmful chemicals. These are extremely soft on your skin and provide an unmatched comfort.
Even after 60 commercial washes / 100 machine washes / 100 autoclave cycles, the antimicrobial effectiveness of Thermaissance textiles continue to remain over 99.99%. Additionally, these fabrics remain dimensionally stable, do not color fade and does not form lint.
As a doctor, I use the scrubs and masks for a long period of time especially in the OT. They provide comfort and a balance fit! Highly recommended to others in the Healthcare industry!

I purchased masks and head covers for my entire family during the lockdown period. The masks were very comfortable. Thank you to the team for offering such safe products.

The masks are easy enough to breathe through. They are reusable and do not cause any skin irritation. Best quality at affordable rates.